Alisha Anderson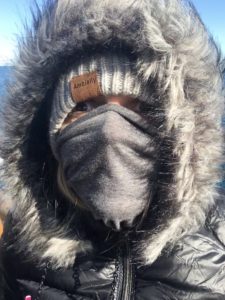 For Alisha, one of the most rewarding things about photography is how it has changed her life's journey…allowing her to go to places and meet people she never would have, if not for the camera in her hand. The journey has taken her to 23 countries and 46 states, and has introduced her to many great friends. Closer to her home in Woodbridge, Virginia, Alisha is drawn to the trees, trails, rivers and other flora of the Washington, DC metropolitan area. She is fascinated by landscape and nature photography, particularly waterscapes and floral macro. She wants to share her photographic experiences and adventures to help others enhance their life's journey, whether they are shooting in a faraway land, a local park, or their own back yard.
Her work has been exhibited at the Lorton Workhouse for the Arts, the George Mason University Center for the Arts, the Washington Metropolitan Philharmonic Orchestra holiday concerts, on the C&O Canal Trust website, and at numerous art shows, festivals and businesses throughout Northern Virginia. In the coming year, Alisha will be running photo tours in destinations such as Scotland, as well as helping Road Runner Photography tours start a Meetup group in the Southwest. We are excited to be working with Alisha on these projects!!
Her love song to her country, Alisha is working to honor the beauty of America by photographing all 59 National Parks, or Project 59. Since starting the project in 2012, she has visited 25 parks. Her Project 59 gallery can be viewed at her FB page, Alisha Anderson Photography.
When not out shooting, you might find her teaching a yoga class in Woodbridge or mountain biking on local trails (stopping to take the occasional iPhone shot, of course).
You can also follow Alisha on Facebook, click here.
465 total views, 3 views today