Don and Denise would like to share with you some information on the software and gear we use to create our images.
Software and Textures:
For software for which we are able to offer discounts, we are affiliates. This means that for each purchase made through our links, we get a nominal commission. In addition to these companies, we have also included other software packages we feel are invaluable to our creative processes. In all cases, this page features only the software we use.
Adobe Photoshop CC and Lightroom CC
Click here to visit the Photoshop/Lightroom Creative Layer website.
Adobe is currently offering its Photoshop CC and Lightroom CC as a package for $9.99/month! This is a great offer.
This amounts to $120/yr for the best photography processing tools ever made. It is unlikely to EVER be cheaper than this. As part of this package you will also receive access to Adobe's creative community for photo sharing community, Behance, as well as 20 GB of cloud storage. The cloud storage would be used for when you travel and you want to upload items to work on in the field or to transfer large images. When using Adobe's Creative Cloud Suite, your content/images are NOT stored in the cloud, NOR do the programs run from the cloud. You download the software, like you would any other and you work on your computer, save on your computer, etc.
In addition to Photoshop CC, you also get Lightroom CC. These two programs would seamlessly together. For example, from your Lightroom Library, you can select a series of images, taken with the intent to create a panoramic image, and open directly with Merge to Panorama in Photoshop. The images will stitch and when you are done editing, the final image will be saved and shown back in your Lightroom Library. This same technique can be applied to bracketed images to create HDR images in Photoshop.
We are not affiliate of Adobe, however, we recognize Photoshop as an invaluable tool in our image processing workflow, as it not only allows us to use our favorite software plug-ins noted below, but we can use the masking/layer features to build dynamic, creative images.
---
CreativeLive

CreativeLive provides video classes on all sorts of topics, including these!
Photography Starter Kit Classes!
Photography Starter Kit Classes at CreativeLive
Photoshop 101!
Photoshop 101 Classes at CreativeLive
Beginner's Bundle!
The Beginner Photographer's Bundle
---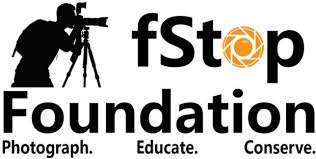 fStop Foundation
fStop Foundation is a great organization that works to education youth through photography on why conservation of our wild lands and animals is so important. Their mission: To create a positive effect in conservation by creating awareness through the use of photography.
---
KelbyOne
Here at Road Runner we believe in lifelong learning. One way we stay up to date with not only Photoshop and Lightroom, but photography in general is through our membership with KelbyOne. As a member you are eligible for discounts on events like Photoshop World, but you have access to an enormous library of online training as well as digital magazines on Lightroom and Photoshop.
---
Breakthrough Photography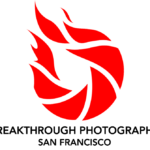 These filters are our go to filters in the field. We carry 3, 6, and 10 spot X4 ND filters. These filters are lightweight and super thin can be used individually or combined as they are threaded and are stack-able. The best part, they do not create a color cast!! Amazing but true! So when you get to your post process, you don't have to deal with color cast or revert to black and white. We never leave home without these!
Click here to visit Breakthrough Photography website.
---
Insect Shield
Don't get bit! Insect Shield® Repellent Apparel has been proven and registered to repel mosquitoes, ticks, ants, flies, chiggers, and midges (no-see-ums). The Insect Shield process binds a proprietary permethrin formula tightly to fabric fibers—resulting in effective, odorless insect protection that lasts the expected lifetime of apparel. The EPA requires extensive effectiveness dat

a to prove a product's ability to repel insects. Many species and varieties of these insects have been tested, including those that can carry dangerous diseases.
The RRPT Team swears by this stuff!
Click here to visit Insect Shield website.
---
Topaz Labs
Click here to visit the Topaz Labs website.

For a 15% discount on any of the Topaz Labs products, including the Complete Collection, use our discount code: roadrunner
All Topaz products are available for a 30 day trial.
---
Photo Gear – PGD Tracker Kit – Sighting Scope
Click here to visit the Photo Gear Designs website.


The PGD Tracker marries optical reflex sighting technology, developed originally for firearms, to telephoto action photography. Utilizing the ESM-1 mount created at Photo Gear Designs, the customized PGD Tracker sight can be easily and quickly mounted to ANY camera hot shoe with repeatable precision.
Instead of trying to follow a moving target looking through a lens with a narrow field of view and mirror – shutter blackout, the photographer uses both eyes open to the scene and merely keeps the projected sight reticle on the subject. Can be used hand-held or tripod mounted.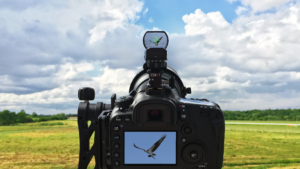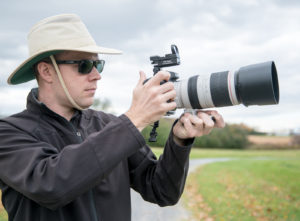 Who is this tool for:
Wildlife photographers… easily track birds in flight, animals on the run
Sports photographers… track hard to follow balls in flight to where the action is
Motor sports…
Any moving subject that is hard to follow at high focal lengths
Great for prepositioning long telephotos on hard to locate distant subjects
Road Runner clientele are eligible for a discount on the PGD Tracker. Type ROADRUNNER in the promo field code.
---

Alien Skin Software
Click here to visit the Alien Skin Software website.
Recently released! Snap Art 4!
Snap Art 4 transforms your photographs into beautiful works of art (oils, watercolors, and more) and has never been easier to use.
Snap Art 4 lets you experiment with multiple artistic styles via a simple, sleek user interface.
In addition to Snap Art 4, Alien Skin offers Exposure 5 – creative effects that simulate the film days (Don is a big fan), Eye Candy 7 simulates creative effects such as fire and chrome, Bokeh 2 provides a wide range of focus effects such as soft blurs and vignettes, and Blow Up which renders crystal clear enlargements. They also sell all 5 of their amazing programs as a software bundle!
Alien Skin Plugins will work in trial mode for a limited time.
---
MacPhun Software
Click here to visit the Skylum Software website. Skylum (formerly Macphun), makes some of the most robust image processing software available.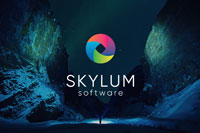 Their flagship products are Luminar and Aurora HDR. Luminar is a full powered image editing program and perfect for photographers who do not wish to subscribe to the monthly fees associated with Adobe products. If you are an Adobe user, Skylum products seamlessly integrate with both Lightroom and Photoshop. Both Luminar and Aurora HDR work on Mac and PC.
If you are an Apple user there are a number of great plugins avail for Lightroom and Photoshop including Tonality Pro and Intensify, as well as several other specific purpose programs.
If you have used NIK software, you will find these plugins familiar and easy to use, as Skylum was founded by the original NIK developers!
If you would like to get a discount on their products, just use our discount code: ROADRUNNER.
---
onOne Software

Click here to visit the onOne Software website.
The OnOne Photo RAW is their flagship product with a lot of very powerful features. PhotoRAW is a complete photo editor and includes all the tools you will need to enhance, retouch and stylize images, replace backgrounds, and create high quality enlargements. OnOne Photo Raw is available for a 30 day trail.
---
Photomatix
Click here to visit the HDRsoft website.

HDR Photography
Have you ever photographed a high contrast scene? If so, you know that even the best exposure gives you blown out highlights, flat shadows, or both. The solution is High Dynamic Range (HDR) processing:
Take multiple photographs at varying exposure levels (brackets)
Merge the photos into an HDR image
Choose a style, from natural to painterly or surreal, and adjust settings to get the look you want
For a 15% discount on your purchase, enter 'RRPT' in the Coupon Code field!
---
Flypaper Textures
Click here to visit Flypaper Textures.
Flypaper Textures provides an array of artist texture layers to give your images that classic grunge and painterly feel, including some incredible edge effects.


For a 15% discount on any of the Flypaper Texture packages, use our discount code: donr
---
Gear:
The companies below represent leaders in the field of photographic gear and we proudly use their products.
---
DJI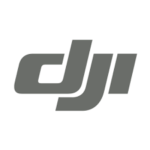 Here at RRPT we use and recommend DJI Arial Platforms, or if you prefer drones! We have a Phantom 3 that we use for shooting closer to home and we each have a Mavic Pro that we use when traveling.
Click here to check out the DJI product line.
District Camera in Burke, VA
Click here to visit District Camera's website.
District Camera is a family-owned business that was started in 1978. Its foundation is one based on Excellent Customer Service and even Better Prices. Their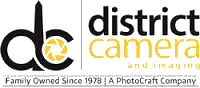 motto "We strive to offer our customers the very latest in merchandise, at the very best prices, and all with the way we would want to be treated ourselves."
District Camera has the latest equipment or services available at really great prices. Whether you want the hottest new camera, a 30×40 poster-sized print, or even your old family movies transferred to DVD, District Camera has the technology and the know-how to make it happen.
District Camera is a 100% full Authorized USA Dealer of everything they sell.
Whether you live here in the Washington DC Area, or you live on the other side of the country or even the world, District Camera can serve all of your photographic needs.
---
Life Pixel Infrared Conversions
Click here to visit Life Pixel's website.
Infrared photography will expand any photographer's photographic opportunities! No longer will hot midday sun be a detriment to getting out and shooting landscapes. Infrared conversion will encourage you to explore the amazing world of infrared light. Life Pixel offers a number of different infrared conversion options. Check out their website, watch their informational video, and pick the conversion that fits your style!
---
Hunt's Photography and Video Retailer
Click here to visit Hunt's website.

If you prefer the convenience of ordering and having gear shipped to your home we recommend Hunt's Photo and Video. Please email Alan Samiljan at asamiljan (at) wbhunt.com and tell him that Road Runner sent you! To check out Hunt's website click here.
---
Really Right Stuff
Click here to visit the Really Right Stuff website.
Really Right Stuff offers all types of gear to enhance the photographic experience. From tripods and ballheads, to L-Brackets and Panorama rigs that will aid in straight horizontal plane.
---
Singh-Ray Filters
Click here to visit the Singh-Ray Filters website.
Singh-Ray makes a variety of filters that will help take your imagery to the next level! From 10 and 15 stop Mor Slo filters that will let you slow water and clouds to create that ethereal soft look in the middle of the day to polarizing and warming filters that enhance the saturation of color.
Road Runner clients receive 10% off, just use ROADRUNNER10 for the discount code.
Benro Filters
Benro also has great filters. We carry their circular 10-stop ND filter, which has a wonderful warmer tone that creates beautiful long exposure images on cold rainy days.
http://www.benrousa.com – Discount code: Roadrunner15 for 15% off your purchase filters and filter holders.
---
thinkTANK Photo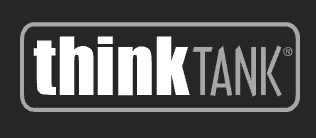 Click there to visit the thinkTANK Photo website. With our code you will be eligible for a special offer, when you order $50 or more of Think Tank gear online. At checkout you will be able to select a gift to receive for free.
thinkTANK is known for its amazing camera bags, but also offers a variety of products, such as: Beltpacks, Harnesses, Holster Bags, Rolling Bags, Rain Covers, and more! We highly recommend the StreetWalker series; durable, lightweight, and amazingly comfortable to wear due to its thin profile.
---
Mindshift Gear
Click here to visit Mindshift. Mindshift Gear is a thinkTANK company and we feel that Mindshift is "the" leading bag company in the market. Don and Denise recently switched to a Mindshift Gear.
3,218 total views, 3 views today